Share this article with Facebook
Share this article with Twitter
Share this article with Linkedin
Email this article
The Rutgers' Fall Career and Internship Mega fair took place on September 9-11 at RAC on Livingston Campus. The MBS students attending summed up their experience as exciting, engaging and informative. Many Rutgers students seeking technical opportunities visited the fair on September 9th, while others who were interested in both technical and non-technical opportunities attended on September 10th and 11th. This event was open to all Rutgers students and alumni. Students had opportunity to meet fellow Rutgers students from Newark and Camden campus. Engineering, Science, Supply Chain, Information Technology (IT) were among the top majors and IT, Business Analysis, Financial Analysis, Engineering and Consulting were among the top career interest pursued by the students.
This first-ever 3-day career fair at Rutgers hosted over 200 employers from various part of United States representing many industries at the fair. Private, public and non-profit employer representatives were present at the fair, which allowed the students to understand various paths to professional development and careers. The Rutgers alumni representing their current employers shared their experience in transitioning from being student to a professional. Students also discussed resume preparation, current industry trends and career journey with the representatives. For a successful experience the MBS students researched top ten companies that interested them. Then the students researched two questions: why do you want to work for these companies and what do you want to do.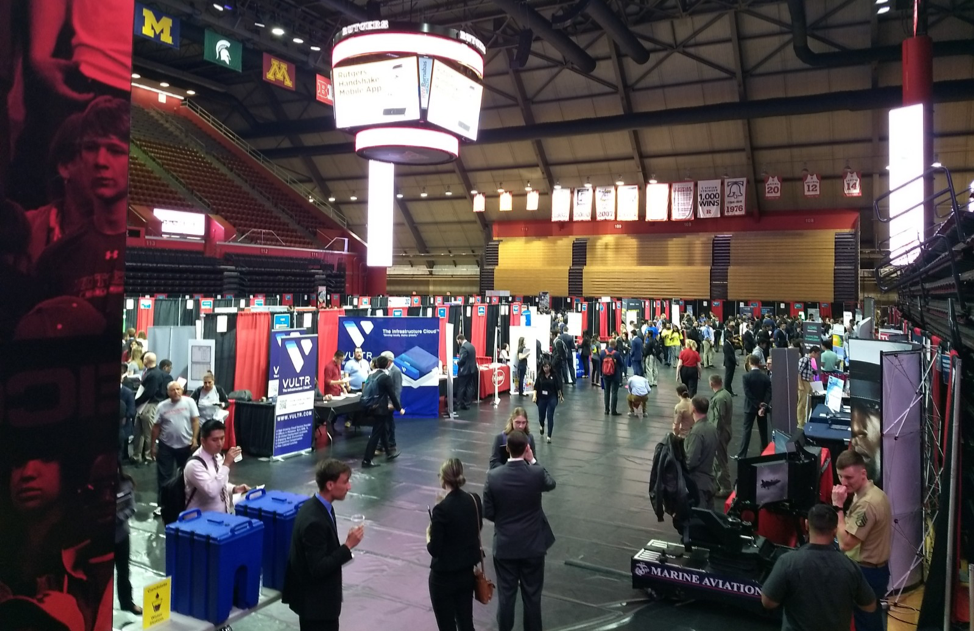 Rutgers students explore employment opportunities in the Rutgers Athletic Center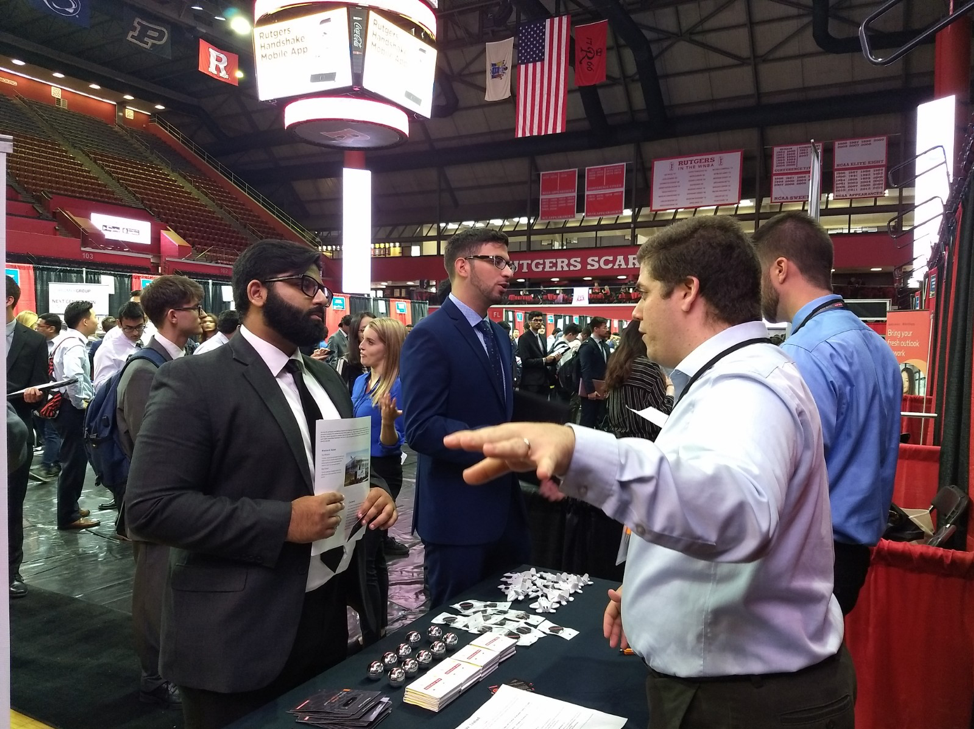 Talking to potential employers is the order of the day.