Share this article with Facebook
Share this article with Twitter
Share this article with Linkedin
Email this article
On January 8, 2020, Rutgers MBS and Honors College students displayed their collective ingenuity, problem-solving skills, and tech savvy via a collaborative Externship Exchange presentation to members of Citi Ventures' CUPID (Citi University Partnerships in Innovation & Discovery) program.
Under the guidance of Externship Advisor Abbe Rosenthal, MBS analytics students Vaibhav Malik and Danny Pierrot and Rutgers Honors College students Aditi Das, Justin Lee, and Michelle He worked to evaluate the potential impact that climate change could have on the banking industry—a project assigned to them by CUPID mentor Alexandra West.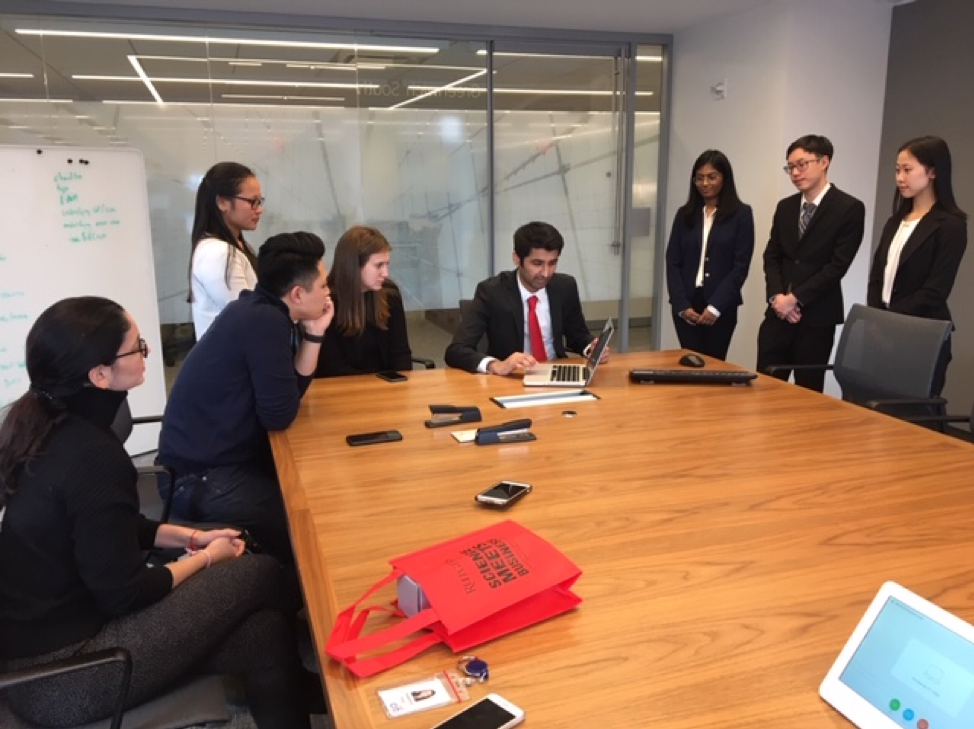 MBS analytics student Vaibhav Malik presents his team's website demo to CUPID program mentors.
The students conducted in-depth research and collaborated to create a website demo, which they presented last week to program mentors Alexandra West and Nicole McAlvana.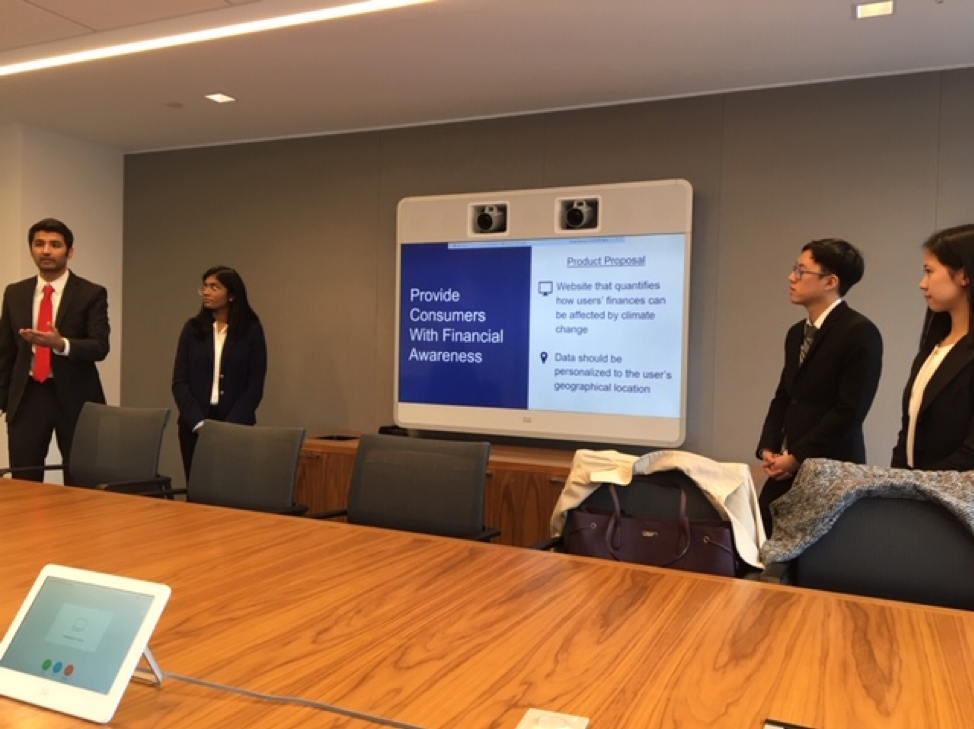 From left: Externs Vaibhav Malik, Aditi Das, Justin Lee, and Michelle He discuss their CUPID project research regarding climate and its potential impact on the banking industry.
The CUPID program was launched in 2017 as a way to engage students from the world's top colleges and universities and provide them with opportunities to apply their skills and ideas to real-world challenges via innovation projects assigned throughout Citi's business units. MBS has been part of the program since 2018.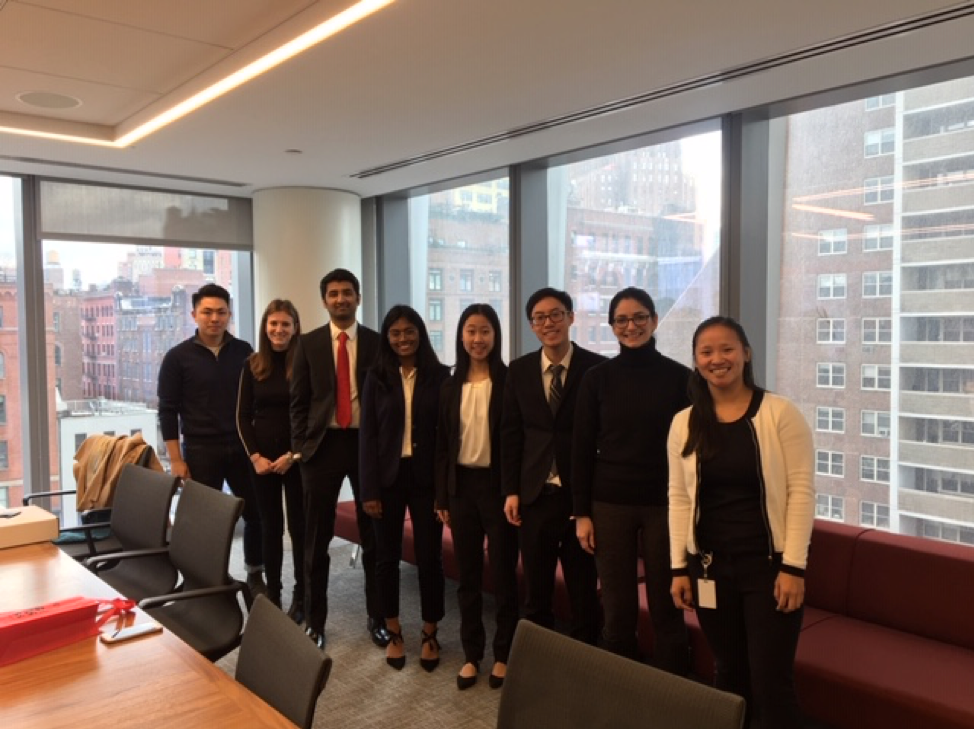 From Left: Citi Venture's Zachary Ho and Peri Becker; MBS Analytics student Vaibhav Malik; Honors College students Aditi Das, Michelle He, and Justin Lee. CUPID project mentors Alexandra West and Nicole McAlvanah.
These students are now a part of the CUPID alumni community and are invited to participate in CUPID-sponsored events in the future.
Rutgers MBS and Honors College students have secured prestigious internships and gained full-time employment as a direct result of their work on projects provided through the MBS Externship Exchange.  
"Rutgers MBS is so pleased with its partnership with Citi Ventures' CUPID program," says Rosenthal. "We look forward to our students continuing to work on these exciting design-thinking challenges."