Share this article with Facebook
Share this article with Twitter
Share this article with Linkedin
Email this article
On May 1, 2020, Abbe Rosenthal hosted another fantastic session of "Virtual Friday: MBS Alumni Career Stories," where MBS graduates Dera Okafor, Vishwa Shah, and Suleiman Ali Shakir joined to lend students their valuable insight.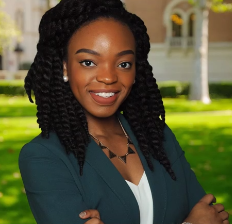 Dera Okafor MBS'17 graduated with a concentration in Data Analytics. Before enrolling in the MBS program, she graduated from the University of Delaware with a BA in Economics and a minor in Management Information Systems. The MBS program provided her with career  flexibility and a diverse, supportive network that has helped throughout her career. She currently works as an analytics consultant for Deloitte, where she finds that clear communication is essential—particularly the ability to structure thoughts to be conveyed clearly and linearly to both clients and coworkers.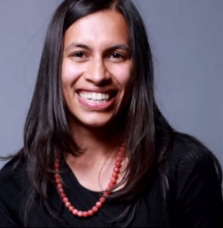 Vishwa Shah MBS'17 graduated with a concentration in Pharmaceutical Engineering. She originally attended the MBS program because she wanted to pivot into the pharmaceutical industry, and through the MBS program, she was able to gain the knowledge and  skills to do so. She fondly remembers the Principles of Communication & Professional Development for Science & Technology Management (16:137:502) course, where an assignment pushed her to conduct an interview with a Bristol Myers Squibb representative whom she had just met at a career fair. That exchange later opened doors for her when she was hired for a position at the same company. She now works at Pfizer as a business analyst manager. Vishwa believes that making good first impressions is key, and that the MBS program is an amazing place to start honing the networking and communication skills necessary to make good impressions and important connections.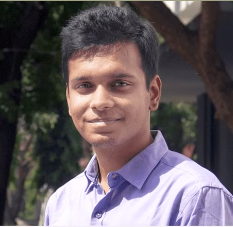 Suleiman Ali Shakir MBS'19 graduated with a concentration in UXD. He is an avid writer and maintains an educational blog for UX Engineers. He found that MBS courses such as Fundamentals of Analytics and Discovery Informatics (16:137:550) and Principles of Accounting and Finance for Science & Technology Management (16:137:530) were extremely helpful, even though they covered topics and content outside his area of expertise. He therefore advises students to keep their eyes open for job postings and career opportunities that excite them, even if a position sounds like it might be outside one's usual comfort zone. He also believes that the ability to look at both the big picture and individual details of a situation is important for designers, both in conceptualizing design and when creating applications?. Suleiman currently works at BuzzFeed as a product designer.
Dera, Vishwa, and Suleiman also discussed tougher decisions they have made throughout their careers and provided insight regarding how to navigate difficult situations.