Share this article with Facebook
Share this article with Twitter
Share this article with Linkedin
Email this article
In spring 2020, seeking to develop my professional skills and diversify my resume, I decided to join the MBS Externship Exchange, a program that pairs student teams with industry partners to tackle practical, real-world issues through completing company-sponsored small projects—thus giving students the opportunity to garner professional experience (not as an employee of the company, but as a representative of Rutgers University). All externs receive guidance and feedback from both a company mentor and an MBS advisor.
I was excited to be placed on the L'Oréal Team alongside eight other students. I felt like this particular project would broaden my horizons as I learned more about the personal care industry, a field that—with my academic concentration in biotechnology and genomics—I hadn't yet considered for a career path. Having gained significant leadership experience during my undergraduate years at The Ohio State University, I was quick to volunteer as Lead Extern for the team. However, due to our large team size, two leads were chosen. As co-lead with Kimberly Venesky, I was able to apply and hone my team management skills while also enhancing essential, collaborative leadership qualities.
The Externship Exchange experience was extremely rewarding for me, and chock-full of learning and leadership opportunities. Our insightful corporate mentor, Angelike Galdi, Global Vice President, Head of L'Oréal Technology Incubator Cosmetic Formulation, initiated our project by dividing our group into two separate teams, each with a different focus. My team focused on researching technical innovation relevant to beauty care, while Kimberly's team was responsible for analyzing consumer and market trends in the personal care industry. This strategy allowed our group to cover more ground in classifying both efficacious and popular personal care products while identifying novel technologies for potential use in future L'Oréal products. However, the dual-team structure provided an extra challenge to everyone—especially to Kimberly and me—as we needed to ensure that our separate exploratory teams were meeting our individual team goals and objectives while also maintaining proper communication and working with the larger team as a whole on a regular basis. We accomplished this feat through extensive collaboration—attending twice-weekly meetings during which both exploratory teams and the general team could discuss  overall progress in both detail and entirety.
When our two exploratory teams were reunited halfway through the semester, it was rewarding to compile everyone's research into a singular, professional group proposal. Not only were we able to develop outlines and formulation pitches for two novel synergies between technology and beauty care, but students on our team also recommended business strategies that could be used to launch these products based on their research and data analyses. Perhaps most exciting of all is that the team presented our system proposals to a corporate panel of L'Oréal executives in early May, with the chance that some ideas could be further investigated by L'Oréal's R&D team in hopes of developing new products. It was a unique opportunity to create a presentation for such a distinguished audience, and I never would have had such an amazing opportunity without the MBS Externship Exchange. I want to sincerely thank our MBS advisor, Abbe Rosenthal, PCC, Assistant Director/Head of Corporate Partnerships, Employment & Professional Development, and Executive Coach, as well as program advisors Dr. Karen Bemis and Dr. Rupa Misra, Lori Dars, and Externship Exchange Coordinator Dr. Christie Nelson. Their dedication in consistently providing us with all the tools we needed enabled our team to succeed and better ourselves professionally. Finally, I offer my greatest appreciation to Angelike Galdi, who took her own time to mentor my team—helping us apply ourselves and our knowledge to a real-world issue. I would recommend that every MBS student participate in the Externship Exchange during their time at Rutgers, for it bridges the gap between having our success as MBS students and ultimately having success as a post-graduate industry professional.
Author Bio(s):  Jack Fioretti began the MBS program in the fall of 2019 with a concentration in Biotechnology and Genomics. Originally from Little Silver, New Jersey, his professional interests include project management in the biotechnology industry, the pharmaceutical industry, and the medical communications industry.
Meet the L'Oréal Externs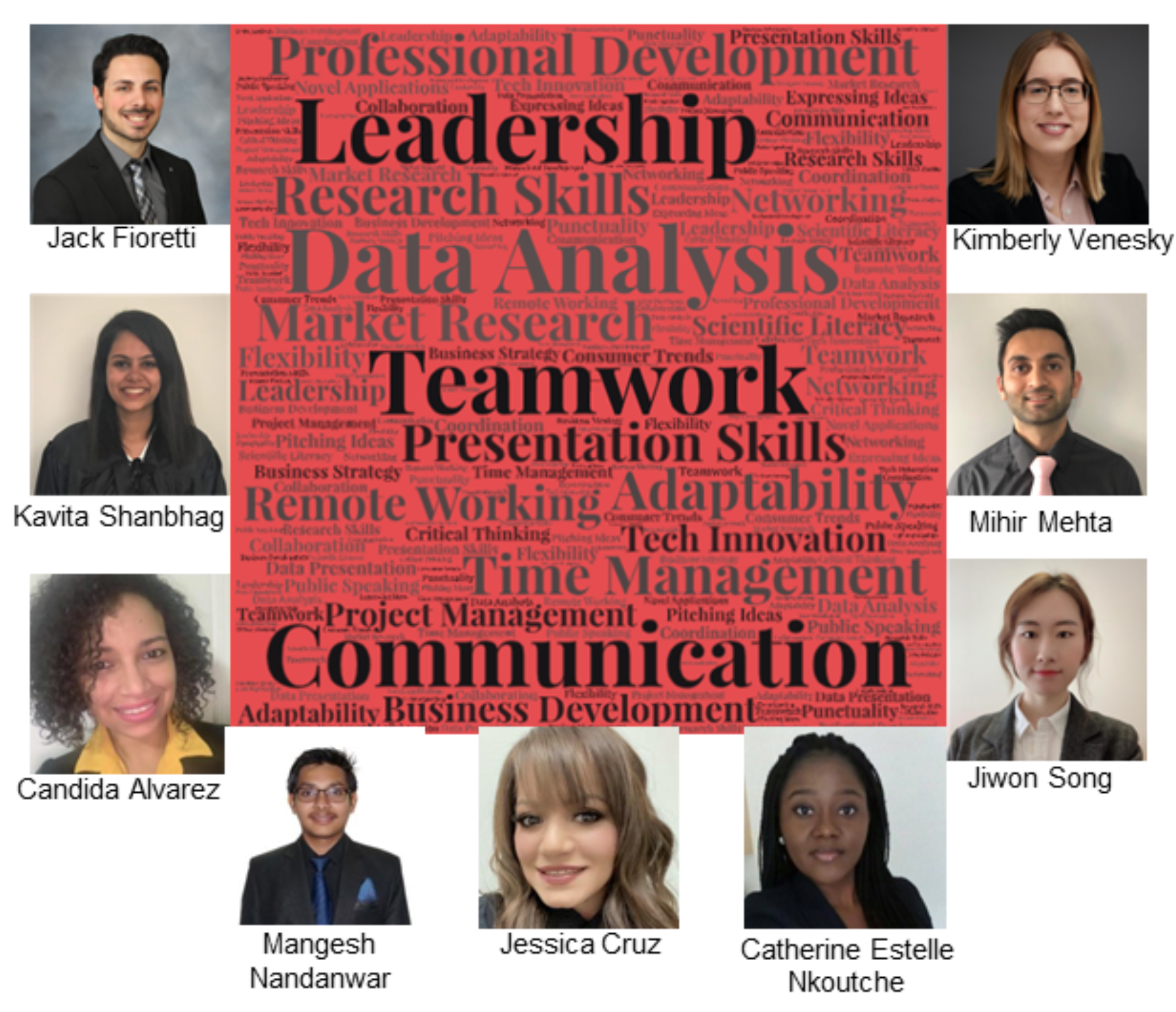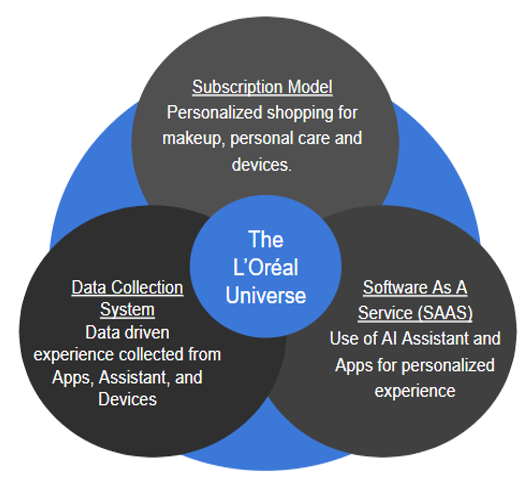 Figure by Mihir Mehta​