Share this article with Facebook
Share this article with Twitter
Share this article with Linkedin
Email this article
Externships are great opportunities for MBS students.
Externships are company-sponsored projects open to students of all concentrations during the fall, spring, and summer semesters. International students as well as domestic students are welcome to participate in the program, which gives students the experience of solving real-world problems.
MBS offers a wide range of externship projects. These opportunities become a great asset to students when they attend interviews, as externships are often counted as work experience. Students are usually expected to work for 8 to 10 hours a week for these projects.
Some of the companies for which our students worked are as follows: CCICADA (part of Homeland Security)/FLETC (Federal Law Enforcement Training Center), Church & Dwight, Conrail/FRA, Cool Kind Kids, Keller Williams, New Age Drinks, NYSCC (New York Society of Cosmetic Chemist), Rutgers Recreation, Stryker, and Wall Street Boot Camp.
I, Jhanani Ramesh, had the opportunity to work in a different project during each of three successive semesters. Each of the projects helped me to understand the integration of work from different departments. I was able to apply my knowledge and learn a lot from these opportunities. My externships helped me to improve my technical knowledge in analytics as well as my soft skills such as communications, leadership, time-management and problem-solving.
Externs are supervised by industry mentors as well as academic mentors, so there was always guidance available whenever we needed it. I was able to position my externship opportunities as experience in my interviews and was acknowledged for it.  I would encourage every MBS student to involve themselves in these externship opportunities, build their resumes, widen their knowledge, and gain real-world experience.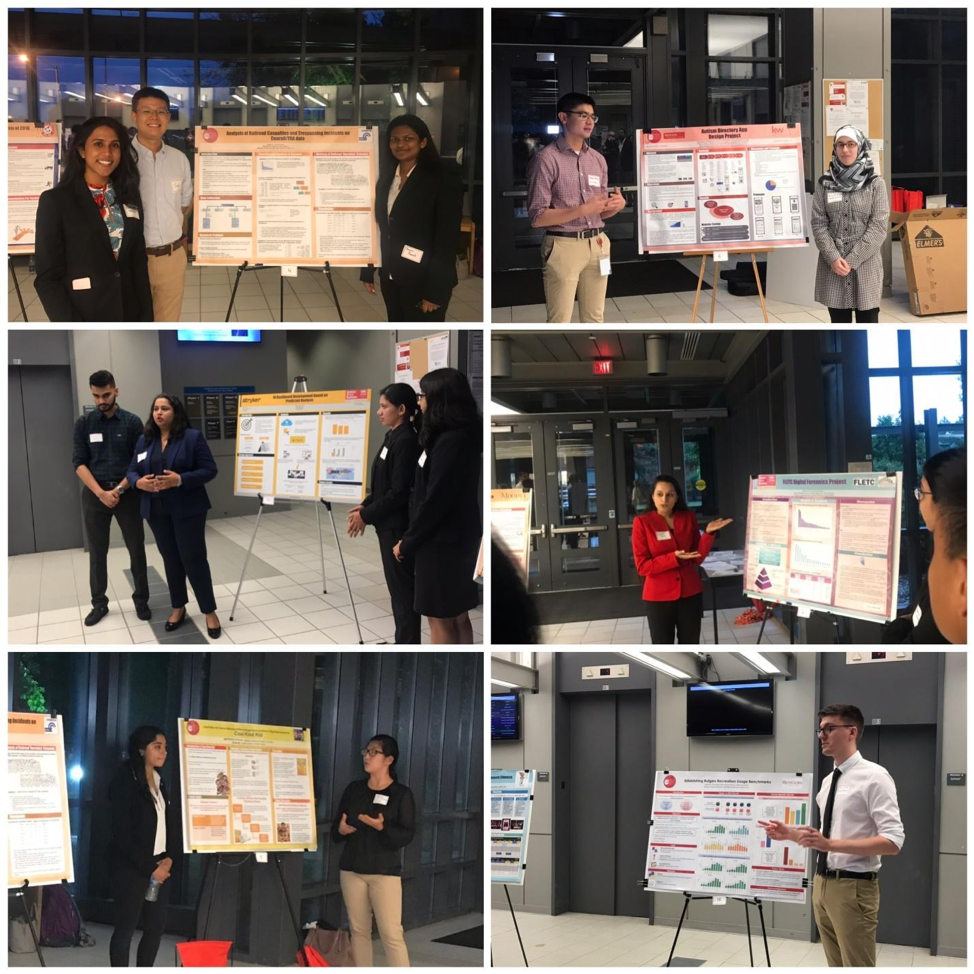 Students presenting their externship posters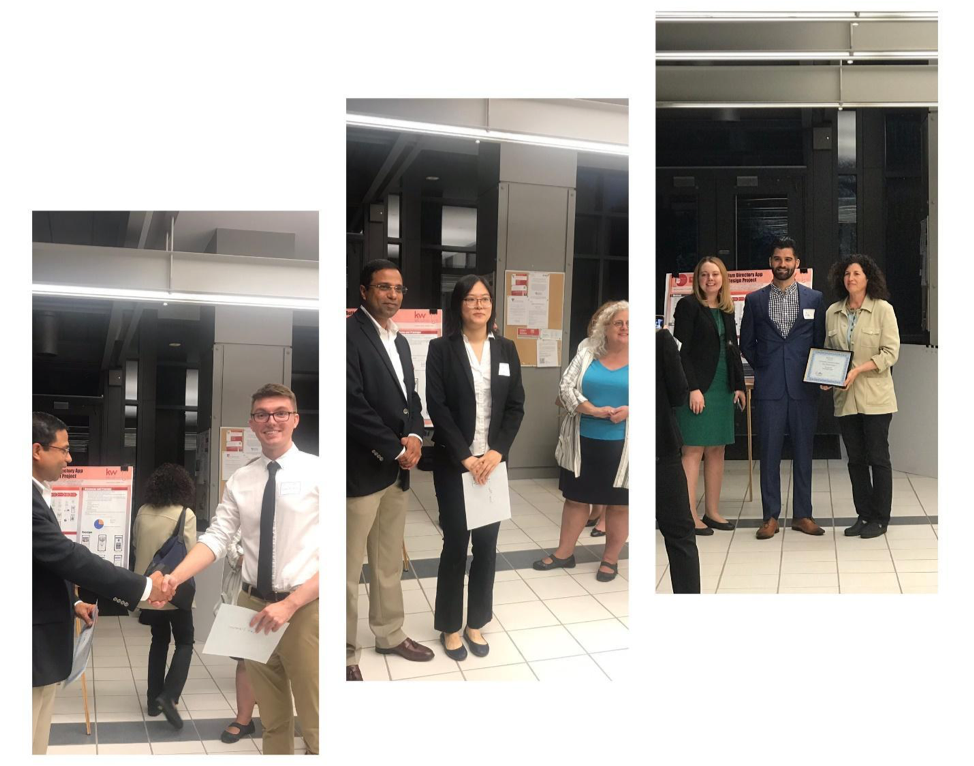 Dr. Rupa presented the first of two Best Poster awards to Ryan Mariano for his work with Rutgers Recreation. The second of the Best Poster awards was presented to Cassie Maio (shown), Hedy Makris, and Lily Zhang of the New Age Drinks team. Drs. Nelson and Silver presented Alec Ratyosyan with the Best Lead award for his leadership in Spring 2019 of the Wall Street Bootcamp team.