Share this article with Facebook
Share this article with Twitter
Share this article with Linkedin
Email this article
Tech jobs are in demand, and, by all accounts, employers can't fill them fast enough…if they can fill them at all.
According to LinkedIn News, "[The] skill shortage is leading some large companies to create training programs for people with little to no tech experience to make a pivot." 
And while large companies often debate whether to "build"(talent from within) vs. "buy" (lure talent from other companies, etc.), the labor shortage is so dire that many employers are making dual efforts. 
For skills too complex to cultivate in-house, "employers are definitely on a buying spree to find the top 10 [ IT] skills," reports Emsi Burning Glass, a labor-market data firm. 
Below are the 10 tech skills in greatest demand. And according to Emsi Burning Glass, these skills are requested in more than 1.7 million job postings, and this demand is projected to grow anywhere from 17 percent to 135 percent over the next five years.
For students pursuing careers in tech, Rutgers Master of Business and Science (MBS) degree program offers cutting-edge courses for all "Top 10" skills listed below.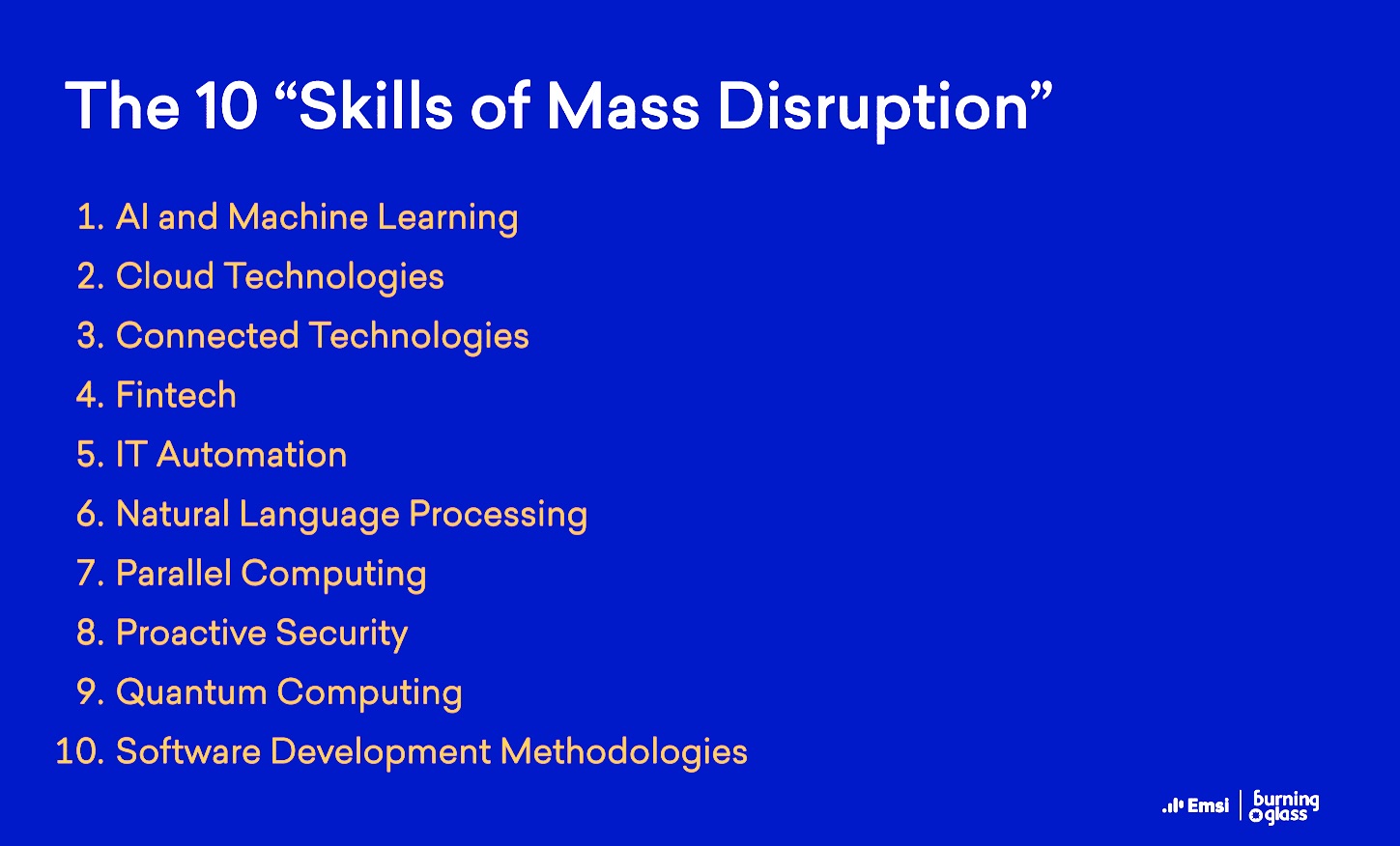 1.  AI and Machine Learning
2. Cloud Technologies
3. Connected Technologies 
4. Fintech
5. IT Automation
6. Natural Language Processing
7. Parallel Computing
8. Proactive Security
9. Quantum Computing
10. Software Development Methodologies