Registration is now open!
The mission of the Annual Innovations in Dermatological Sciences conference is to advance innovation in topical products for skin. Researchers, clinicians, commercial professionals, and other stakeholders from academic, pharmaceutical, cosmetic, personal care, and service organizations gather annually to learn, exchange ideas, collaborate, and partner in areas where the science and business of skin pharmaceutics intersect.
Conference topics include:
Novel compounds for pharmaceutical, personal care and cosmetic formulations
Delivery of actives from topically applied formulations to skin, hair follicles, and nails
Solutions to challenges in skin delivery: formulation strategies and novel carriers for actives
In vitro active release testing (IVRT), in vitro active permeability testing (IVPT), and in vivo testing
Skin biology in health and disease (specific topics can vary in different years)
Natural cosmetic and personal care actives for skin formulations
Novel formulation excipients
Reformulation of existing products
Regulatory aspects of skin products
Register today!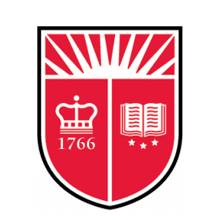 Wednesday, September 27, 2023 @ 8:00 am
Hosted: Online
Register
Disclaimer
By attending this event, you agree to give Rutgers University permission to record you and your registered guests' (including minors under the age of 18) image and/or voice and grant Rutgers all rights to use these sound, still, or moving images in any medium for educational, promotional, advertising, or other purposes that support the mission of the university. You agree that all rights to the sound, still, or moving images belong to Rutgers.