Real-world professional experience
---
What is the MBS Internship Program?
The MBS Internship Program is designed for students who are completing either a professional internship for an external organization or a research internship with a professor on campus. Led by a professionally certified executive coach, the course runs alongside the internship itself and is structured to provide professional development and leadership training while helping students strategize how to apply and leverage their MBS education throughout their internship experience. 
Why should I apply for the MBS Internship Program?
Students will hone the following skills: 
negotiation skills
conflict resolution skills
time-management skills
project-management skills
and skills essential to successful teamwork.
​​​​​​​Eighty-six percent of all course participants are asked to either continue their internships or join the organization as a permanent employee.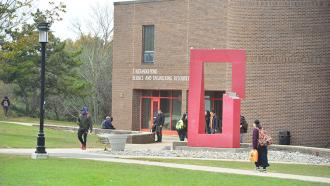 How can I get started?