The focus of this workshop is to give you an overview of HTML/CSS, JavaScript, and TypeScript. If you like it, then we may conduct a full course on TypeScript in the future.
It will be a one-hour meeting via Zoom from 7:30 pm – 8:30 pm on the following dates -
   June 13 - HTML/CSS    June 20 – JavaScript    June 27 – TypeScript    July 11 - TypeScript
This workshop is good for anyone interested in learning programming. You do not need any prior knowledge of programming to join this workshop. If you are interested, please register!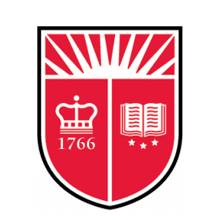 Tuesday, June 13, 2023 @ 7:30 pm
Hosted: Zoom
Register
Disclaimer
By attending this event, you agree to give Rutgers University permission to record you and your registered guests' (including minors under the age of 18) image and/or voice and grant Rutgers all rights to use these sound, still, or moving images in any medium for educational, promotional, advertising, or other purposes that support the mission of the university. You agree that all rights to the sound, still, or moving images belong to Rutgers.