Net zero refers to the state where the amount of greenhouse gas that's emitted equals the amount that's removed from the atmosphere. Where do we stand on this in the state of New Jersey. Are we close? Is it feasible.
Please join us for a round table with panelists that are on the front lines of mitigating and adapting to the effects of climate change.
Panelists:
Peg Hanna , NJDEP , Director, Climate Change Mitigation and Monitoring  
Ray Cantor, Esq. Vice President, Government Relations, New Jersey Business and Industry Association  
Andy Kricun P.E., Managing Director, Project Moonshot and Senior Advisor of The Water Center at the University of Pennsylvania
Ahmed Mousa PhD, Manager, Utility of the Future Program, Public Service Electric and Gas Co.  
Moderated by: Ed Linky, Lecturer, Rutgers Professional Science Masters Program
This event may be attended in-person or virtually. Please see below for details:
---
PARKING INFORMATION: 
ATTEND IN-PERSON:
To register for attendance in-person, click here.
ATTEND VIRTUALLY:
Join Zoom Meeting
https://rutgers.zoom.us/j/97738970775?pwd=UlJndFo5QTJzN3pUbXNscm11S3JTQT09
Join by SIP
97738970775@zoomcrc.com
Meeting ID: 977 3897 0775
Password: 175113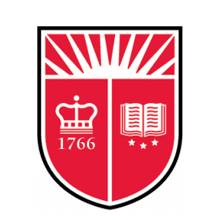 Monday, October 23, 2023 @ 7:00 pm
Hosted: Science and Engineering Resource Center (SERC), Room 221A
Disclaimer
By attending this event, you agree to give Rutgers University permission to record you and your registered guests' (including minors under the age of 18) image and/or voice and grant Rutgers all rights to use these sound, still, or moving images in any medium for educational, promotional, advertising, or other purposes that support the mission of the university. You agree that all rights to the sound, still, or moving images belong to Rutgers.