The three (3) alumni on the panel include:
Supreet Kaur (Analytics)
Courtney Harris (Personal Care Science)
Simran Rekhi (Engineering Management) 
Hosted by Executive Coach, Abbe Rosenthal, please join us for an interactive panel event with some of our amazing alumni. They will each share their MBS journeys, emerging trends and skills in their respective fields/industries, and answer questions from students.
You will earn 1 colloquium point if you attend the entire hour long event.
Register below!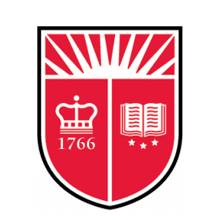 Friday, October 20, 2023 @ 12:00 pm
Hosted: Zoom
Register
Disclaimer
By attending this event, you agree to give Rutgers University permission to record you and your registered guests' (including minors under the age of 18) image and/or voice and grant Rutgers all rights to use these sound, still, or moving images in any medium for educational, promotional, advertising, or other purposes that support the mission of the university. You agree that all rights to the sound, still, or moving images belong to Rutgers.