World Information Architecture Association (WIAA) is hosting this event and the Rutgers MBS program is supporting this event.
The speaker for this interactive event is Mohit Gupta. Mohit is a servant design leader who is an avid advocate of problem-solving by uncovering user insights. He has several awards and accolades to his name like Best Regional Tech Manager at Timmy Awards 2021 and Amplify 2022 Product 50 finalist. He is a published author and accomplished speaker who has delivered talks and spoken at various technology and design conferences and events. He believes research, empathy, and intention are critical to creating a human-centered experience. He currently works as UX Manager with CDK Global – a data and technology provider to the automotive, recreation, and heavy equipment industries. He enjoys hiking, traveling, theatre and reading in his free time.
LinkedIn profile - https://www.linkedin.com/in/mohitguptaux/
With evolving product features, in every design sprint, designers & researchers find it difficult to follow the design process. This sometimes leads to designs delivered in haste or sub-par design artifacts, which result in UX debt. UX debt is accumulated when design teams take actions or shortcuts to expedite the delivery of a piece of functionality or a project which later needs to be refactored. It is the result of prioritizing speedy delivery of design to the development team over a perfect experience journey. Experience Maps is a great tool to practice UX in Agile as well as manage UX Debt.
You can find more information about the event here - https://lu.ma/wiacafe009
Please join our W IA café for a wonderful session on designing better products.
Zoom Meeting Details:
   https://rutgers.zoom.us/j/95104535320?pwd=M1pDb1lGR1JGVTArMTJoR3BIMEtTQT09    Meeting ID: 951 0453 5320    Password: 424996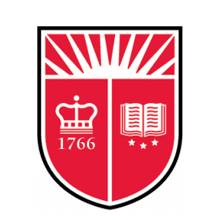 Thursday, October 5, 2023 @ 7:30 pm
Hosted: Zoom
Disclaimer
By attending this event, you agree to give Rutgers University permission to record you and your registered guests' (including minors under the age of 18) image and/or voice and grant Rutgers all rights to use these sound, still, or moving images in any medium for educational, promotional, advertising, or other purposes that support the mission of the university. You agree that all rights to the sound, still, or moving images belong to Rutgers.