TIME CHANGE!
This will now be a drop-in meet and greet from 12:00pm to 2:00pm at SERC 221A.
Join us and meet your fellow BS/MBS "4+1" students. Enjoy light refreshments, meet faculty advisors and staff, and get your questions answered.
Register below!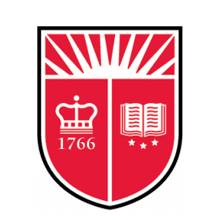 Thursday, September 28, 2023 @ 12:00 pm
Hosted: Science and Engineering Resource Center (SERC), Room 221A
Register
Disclaimer
By attending this event, you agree to give Rutgers University permission to record you and your registered guests' (including minors under the age of 18) image and/or voice and grant Rutgers all rights to use these sound, still, or moving images in any medium for educational, promotional, advertising, or other purposes that support the mission of the university. You agree that all rights to the sound, still, or moving images belong to Rutgers.