Overview
The goal of the MBS User Experience Design (UXD) concentration is to educate and equip students with the knowledge and skills necessary to succeed in this rapidly evolving field—with advanced training in the tools and techniques necessary to design and develop engaging, user-friendly, and accessible interfaces for websites, mobile apps, and more. Students will also learn key aspects of business areas including communication, leadership, marketing, management and planning, intellectual property, entrepreneurship, ethics, and regulatory.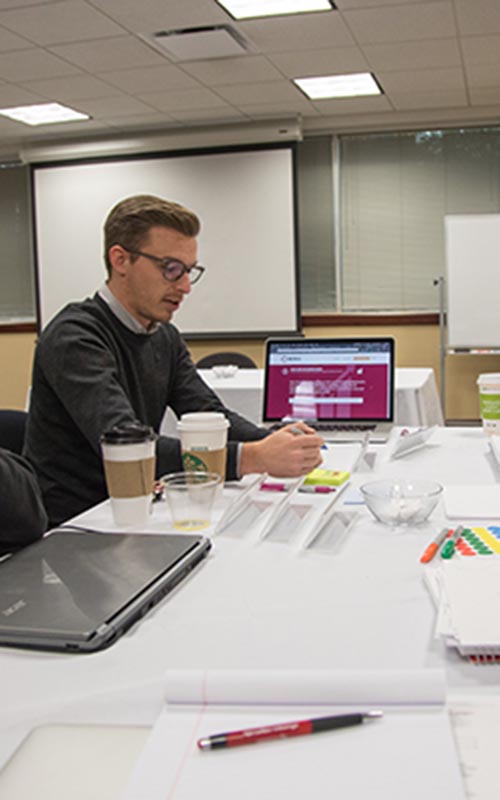 Skills Gained
Through expert instruction and experiential education, students will:
Learn state-of-the-art methods and best practices for gathering user information
Develop a fundamental understanding of design methods and principles (drawing from human-computer interaction and interaction design)
Learn about the psychology, communication, and sociological theories that guide design
Learn to drive and implement designs via visual design and programming
Learn to perform effective prototyping and evaluate a wide spectrum of interactive media
Where our UXD Alumni Work
As UXD becomes increasingly central to business success, MBS graduates enjoy wide-ranging positions in this rapidly evolving field.
| Titles | Companies |
| --- | --- |
| UX/Visual Designer | BuzzFeed |
| UX Designer/Information Architect | Solstice |
| Senior UX Researcher | Verizon |
| UX Designer, CIO Design | The Home Depot |
| and more! | and more! |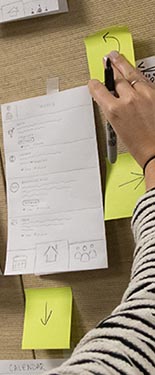 Preferred Academic or Professional Experience
Academic
Applicants should have a bachelor's degree in a related field and an undergraduate GPA of at least 3.0 on a 4.0 scale is expected, and students should have taken, at minimum, an introductory information technology (IT) course or equivalent. Students without a technical background are required to take as a prerequisite course 17:610:550 Introduction to Information Technology, or the equivalent.
Students with graphic design, visual arts, English, and communications are welcome to apply.
Professional
All professional experience will be considered as part of the application process.. 
Applicants who are unsure of their eligibility for this concentration should schedule an appointment with an enrollment specialist.
"Most degrees in UXD are science and technology driven, however the unique aspect of the MBS program is that in addition to the technical skills, we also learn important business skills. To become an effective designer, one needs to know how to design well and how to market it effectively."

- Suleiman Ali, May 2019 Graduate